Harriet Harman has called on Labour women to speak out against any abuse and intimidation aimed at female Conservative MPs, warning that "a misogynistic attack on one woman is a misogynistic attack on all women".
Parliament's most prominent feminist, who has been a
Labour
MP since 1982, warned against allowing party political divides to emerge in the response to a growing spate of abuse, which she said was "undermining democracy".
"I think that undeniably there is a problem and particularly focused on women, and particularly younger women or, in the case of Diane Abbott, a black woman, of abuse and harassment and threats. And that is an absolute fact," she said in an interview on the Guardian's Politics Weekly podcast.
Harman, who as the longest-serving female MP has the title Mother of the House, said voters must be given the right to choose a representative and for that person to be free from intimidation and harassment. "This sort of thing is an attack on democracy and we must treat it with absolute seriousness," she said, a day after Theresa May ordered an investigation into intimidation experienced by candidates during the general election after a barrage of complaints about death threats and harassment.
Harman argued that the first response was for every party - including Labour – to commit to expelling anyone engaging in misogynistic abuse. "In the spirit of solidarity and a commitment to democracy, let alone the sisterliness of feminism, we must all stand together against this. And, as Labour women, we've got to be as vocal in protesting and demanding action to protect Conservative women and candidates as we are in our demands to protect our own Labour women."
Harman's intervention comes after a debate in parliament by MPs on the abuse they suffered in everyday life and on social media, with many revealing that they had taken action to improve their security after Labour's Jo Cox was murdered by a rightwing extremist in 2016.
In her interview, Harman spoke of other challenges facing female MPs, as new figures from the House of Commons library reveal that women's average length of service as MPs was about 33% shorter than for men – four to five years less, on average.
"Some might assume, because it is very difficult to combine being an MP – especially for an out-of-London constituency – with having family responsibilities, or it is difficult because there is a lot of abuse being a woman MP," said Harman. "But actually what the facts show is that women are more likely to be selected in seats which are less safe – they are more likely to be selected in marginal seats."
Despite warnings that only 23% of the candidates to chair select committees were women, Harman said that the elections on Wednesday represented a breakthrough. She highlighted Sarah Wollaston, who is chairing the health committee, Yvette Cooper (home affairs), Meg Hillier (public accounts committee), Rachel Reeves (business) and Nicky Morgan, who became the first female to chair the powerful Treasury select committee.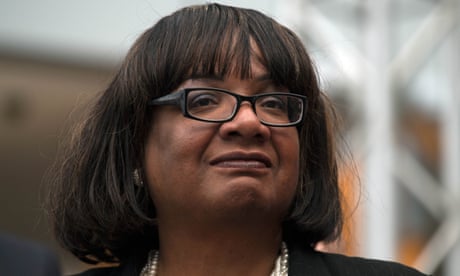 However, Harman was critical of the most senior woman in parliament: the prime minister herself. Asked about May's admission in a radio interview that she had shed a tear on election night, the Labour MP said the issue was the state of the economy and public services under her leadership.
"With her as prime minister, there are a lot of people working in the public services who are crying their eyes out, and a lot of people who are needing public services crying their eyes out, and a lot of people feeling worried about having a job in future because under Theresa May they are worried of the economy going over a cliff," she said.